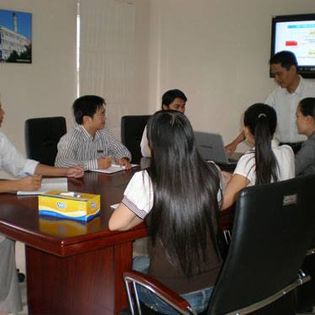 Training & Consulting ISO, DQS Center specializes in training on quality management systems, ISO 9001 training course for awareness training and internal assessment according to ISO 9001:2015
DQS CENTER | We are
Engineers, masters of economic and technical blocks
Trained as a lead auditor (accredited by CQI/IRCA international organization), has more than 15 years of experience working for multinational corporations, and participated in many system consulting and evaluation projects. each other according to international standards.
We guarantee that our experienced consultants will assist you in achieving ISO certification at no extra cost
1. Introduction to ISO 9001:2015
ISO 9001:2015 is one of the most important quality management standards developed by the International Organization for Standardization (ISO). This standard helps organizations ensure that the quality of their products and services meets customer and legal requirements.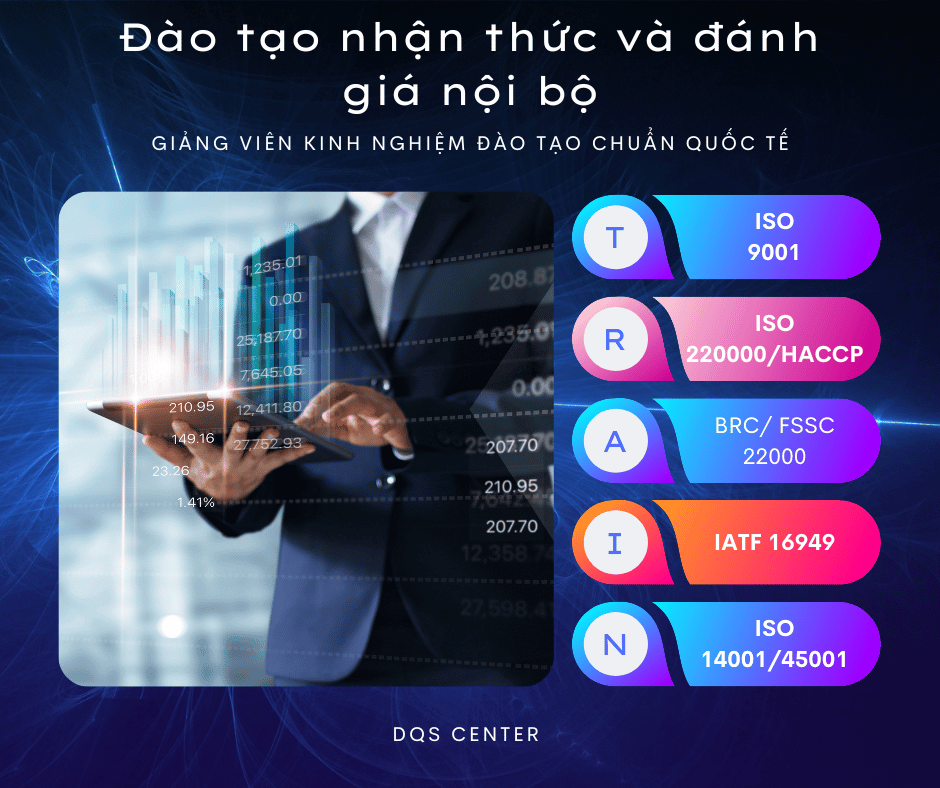 The ISO 9001:2015 standard focuses on managing an organization's activities, ensuring their effectiveness and efficiency. It provides a legal framework for organizations to ensure that their products and services meet customer and legal requirements.
Training time: View training schedule, contact Dqs center
Duration: 02 days
Tuition fee: 2,500,000 VND/student (VAT not included)
2.Content of ISO 9001:2015 Internal Assessment & Awareness course by consultants
2.1.Consultants' awareness training on ISO 9001:2015 standard
– DAY 1 (8:30-16:30)
ISO 9001:2015 awareness training is an important process that helps an organization's employees better understand the standard and how to apply it to their daily work. This Counseling/Training course includes the following:
Introduction to ISO 9001:2015 and its history.
Importance of ISO 9001:2015 for organizations and customers.
The requirements of the ISO 9001:2015 standard and how to apply them in daily work.
The benefits of complying with ISO 9001:2015.
Standards exercise
2.2 Internal audit according to ISO 9001:2015
DAY 2 (8:30-16:30)
Internal audit is a process that helps an organization check and evaluate its ability to apply ISO 9001:2015. This assessment can be done by the organization.
THEORY + PRACTICE OF INTERNAL ASSESSMENT
Principles of internal audit
Types of reviews
The Role of the Internal Auditor
Internal audit process
Assessment Planning
Prepare Review Checklist
Prepare for an on-site assessment
Practice Internal Audit of Quality Management System ISO 9001:2015
Make assessment reports & Follow up on corrective actions
Internal assessment exercises
Summary – Review
Take the final exam (45 minutes)
Issuing Training Certificate
In summary, through the ISO 9001:2015 awareness & assessment training session, students better understand this standard and how to apply it to their daily work, understand what internal audit is, how to do it. Conduct internal audits according to standard requirements. After the training session, students take a test and receive a certificate of training completion.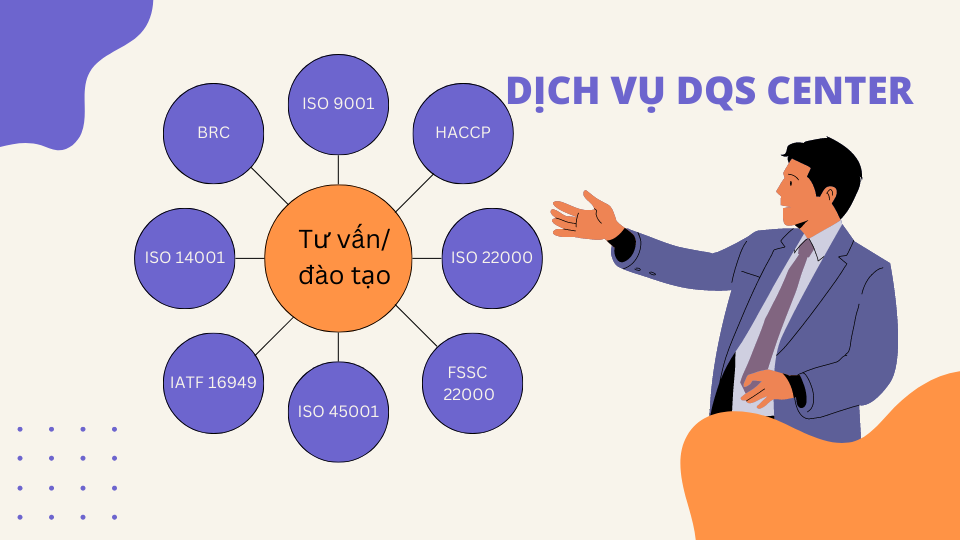 Other training/consulting courses
Awareness and internal assessment according to the requirements of ISO 22000/HACCP
Awareness and internal assessment according to the requirements of BRCGS/FSSC 22000
Awareness and internal audit according to ISO 14001. standard requirements
Awareness and internal assessment according to the requirements of ISO 45001
Awareness and internal assessment of integrated management system IMS (ISO 9001, ISO 14001, ISO 45001)
FIVE CORE TOOL training course

Professional training QA/QC Food
Food safety system standard training FSSC 22000 see the introduction
Contact us: 08 12753919