5 Core quality Tools, 5 important tools in the automotive industry such as APQP, PPAP, FMEA, MSA and SPC. These tools play an essential role in quality assurance and risk management, meeting the most demanding customer requirements.

In the automotive industry, applying IATF 16949, quality assurance and risk management are critical to achieving products that are safe, reliable and meet customer requirements. To address these challenges, the automotive industry has developed five key Core Tools that enhance product performance and quality. In this article, we will learn about the 5 core Core Tools in the automotive field and their important role.
What are the 5 Core Quality Tools?
The 5 Core Quality Tools are a set of sequential methods that form the essentials of a quality management system based on the IATF 16949 standard.
The focus is to eliminate or reduce potential errors early in the manufacturing process rather than later— prevention vs cure.
The 5 Core Quality Tools are comprised of:
APQP(Advanced Product Quality Planning)
PPAP(Production Part Approval Process)
FMEA(Failure Mode and Effects Analysis)
MSA(Measurement Systems Analysis)
SPC(Statistical Process Control)
The 5 core tools are recognized as standard quality tools for the automotive industry by AIAG, although it is also used in other manufacturing sectors such as aerospace, defense, medical, and pharmaceutical.
Goal of 5 Core Quality Tools
Establish streamlined communication across design and manufacturing.
Catch potential errors earlier before it becomes a costly problem.
Create reliable, better, and faster processes than create reliable, better, and cheaper products.
Why are the 5 Core Tools important?
In the manufacturing industry, the cost of poor quality (COPQ) measures cost associated with process and product failures.
The best manufacturers have a COPQ score of around 1% whereas subpar manufacturers have a score of 5% or higher, which means subpar manufacturers are 5X more likely to pay in scrap, rework, defect, retesting, and recall costs compared to the leaders in the sector.
Therefore the 5 Core Quality tools pre-emptively reduce COPQ by addressing problems, especially fatal flaws, before they come major problems after a product has been released. This is done by having better communication and understanding between the customer and supplier.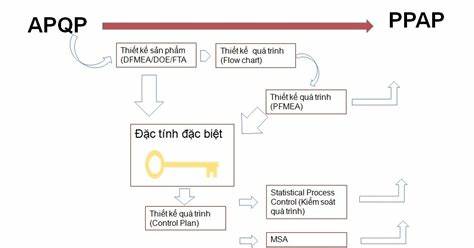 5 Core Quality Tools in Detail
Advanced Product Quality Planning (APQP)
"Do we understand what the expectations are, and do we have a structured planning process for it?"
APQP is the process framework for developing new products or processes specified by time-based milestones, and defined inputs and outputs. It is a document that aligns the ability to manufacturer's ability to meet customer requirements through standardized communication and reducing quality planning complexity.
The APQP process consists of 5 phases:
Phase 1: Planning
Phase 2: Product Design and Development
Phase 3: Process Design and Development
Phase 4: Product and Process Validation
Phase 5: Feedback and Continuous Improvement
Production Parts Approval Process (PPAP)
"Can the part/product be made that meets customer expectations?"
PPAP is the formal process of documenting the supplier's ability to understand the customer requirements, have agreed-to and documented expectations, and produce parts/products in a reliable and repeatable manner.
The PPAP report consists of 18 elements:
Design Records: A copy of the drawing or model provided by customer. Design Records: A copy of the drawing or model provided by customer.
Engineering Change Documents: Detailed description of changes of parts from previous revisions called Engineering Change Notice.
Customer Engineering Approval: Customer approval of sample production parts.
Design Failure Mode and Effects Analysis (DFMEA):Prediction of a product's potential design failure.
Process Flow Diagrams: All steps in manufacturing process including components, measurement, and inspection.
Process Failure Mode and Effects Analysis (PFMEA):Prediction of a potential process failure that could occur during production.
Control Plan: Details the plan for how quality will be implemented to ensure a stable and reliable process.
Measurement System Analysis (MSA):Conformance to customer's ISO or TS standard. Usually Gage R&R for critical impact characteristics to control repeatability and reproducibility and confirmation that gages are calibrated to measure these characteristics to control measurement bias.
Dimensional Results: A list of every dimension noted on the ballooned drawing or model with pass/fail assessment.
Material / Performance Test Results: Summary of every test performed on the part, usually in the form of DVP&R (Design Verification Plan and Report).
Initial Process Studies: Shows that critical processes are reliable. Includes SPC (statistical process control) charts.
Qualified Laboratory Documentation: All industry certifications for validation testing.
Appearance Approval Report (AAR):Customer approval on final product appearance including color, texture, fit, and more.
Sample Product: Sample from initial production run.
Master Sample: Sample part signed off by customer and supplier.
Checking Aids: Detailed list of all tools used to inspect and measure parts.
Records of Compliance with Customer-Specific Requirements: List of customer's specific requirements for PPAP process.
Part Submission Warrant (PSW): Summary of entire PPAP submission.
Failure Mode and Effects Analysis (FMEA)
"What can go wrong in the product or process, and how bad can it get?"
FMEA is a risk assessment method for evaluating potential modes of failure, the consequences and severity of those failures, and actions to prevent or mitigate those failures.
There are many types of FMEA including design (DFMEA), process (PFMEA), system, software, etc.
FMEA's risk analysis is prioritized by 3 categories:
Severity: How badly does the risk affect customers?
Occurrence: How often will the risk happen?
Detection: How easy is it to detect the risk?
Measurement Systems Analysis (MSA)
"How do we know the tools we're using for measuring is accurate?"
MSA is a statistical analysis of the reliability of the entire measurement system. It evaluates the variability in the measurement process is within acceptable tolerances and that any unacceptable tolerances may be due to equipment/gage, operator, method, environmental, etc. errors.
MSA is defined by 2 types of measurement variation:
Accuracy (close to target)
Stability: accuracy over time.
Linearity: accuracy throughout the measurement range.
Resolution/Discrimination: accuracy with varying levels of detail.
Bias: difference between observed value and reference value.
Precision (close to each other)
Repeatability: Getting the same measurements using the same tool, same part, and same person.
Reproducibility: Getting the same measurements using the same tool, same part, but different person.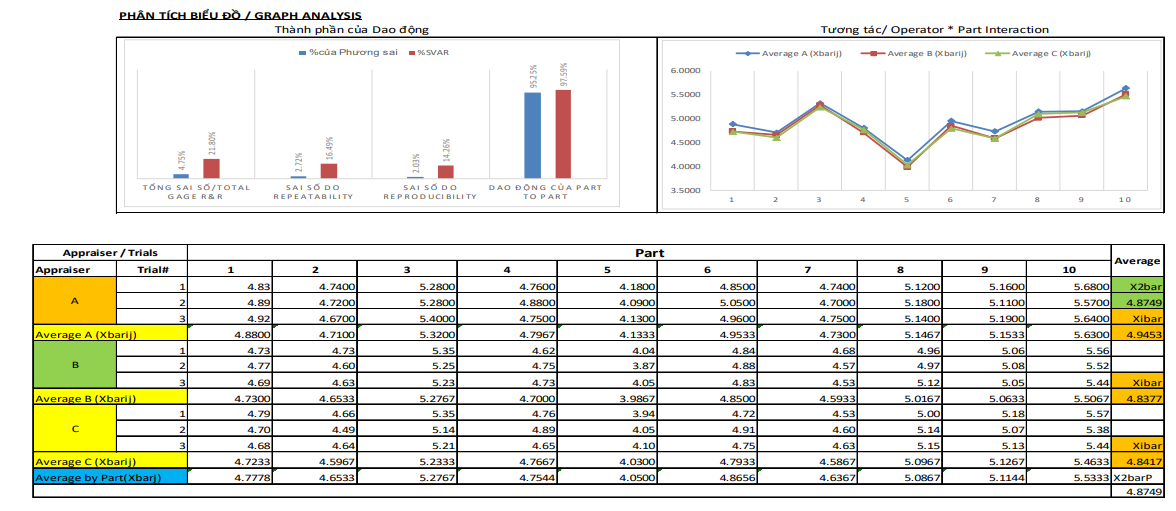 Statistical Process Control (SPC)
"How do we know our process (people, tools, environment, etc.) is reliable?"
SPC is a statistical method of quality control that collects and analyzes variability data from product and process measurements—the goal being to determine what falls within process capability and corrective actions for what falls outside process capability.
Variation in manufacturing has two classes:
Common cause variation: Variation that is normal and part of the standard process.
Special cause variation: Variation that is abnormal and not part of the standard process.
The 14 most used SPC tools include:
Quality control tools:
Cause-and-effect diagram
Check sheet
Control chart (most popular)
Histograms
Pareto chart
Scatter diagram
Stratification
Supplemental tools:
Data stratification
Defect map
Event logs
Process flowchart
Progress center
Randomization
Sample size determination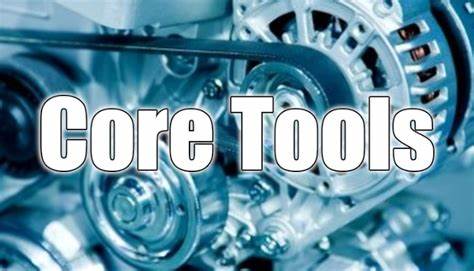 In summary, When working in the Automotive industry, before you begin to know about the tools used in IATF 16949, you must be familiar with the items required in this standard. Because with these tools, you don't necessarily only apply to IATF 16949, but also apply to your specific job. These are great tools to help you manage and improve your quality system.
Contact us to begin your certification process:
Hotline: 08 1275 3919
Email: dqscenter@gmail.com
DQS CENTER CO., LTD
Address:  No. 617, Nguyen Dinh Chieu Street, Ward 2, District 3, HCMC
Website : https://tuvanisovietnam.com