ISO 22000: The transition from ISO 22000 to FSSC 22000 signifies a shift towards a globally recognized food safety management system certification scheme.
FSSC 22000 provides a comprehensive framework for organizations in the food industry to showcase their dedication to food safety and guarantee the production of safe and top-quality food products.
Built upon the foundation of ISO 22000, FSSC 22000 incorporates additional requirements that are tailored specifically to the food sector. These supplementary criteria further enhance the effectiveness of the standard, ensuring that food businesses adhere to the highest safety and quality standards.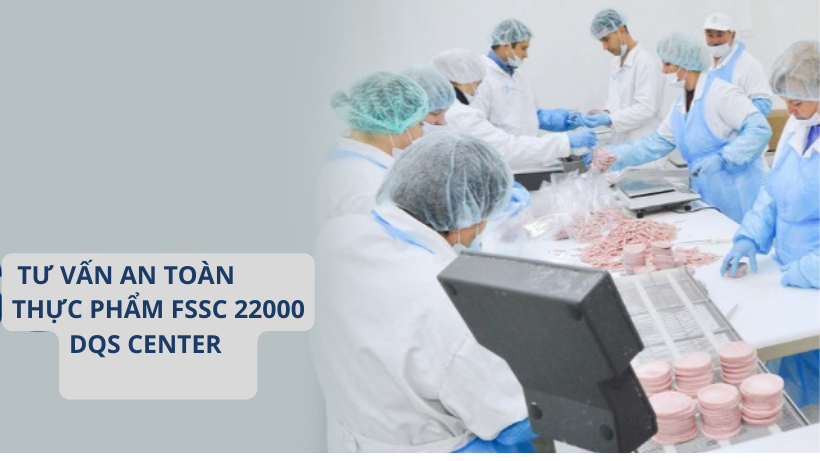 Implementing and achieving FSSC 22000 certification offers several benefits for organizations operating within the food industry.
The Transition from ISO 22000 to FSSC 22000
So many Food Businesses around the world have been ISO 22000 and FSSC 22000 certified, we understand why. ISO 22000 is a Food Safety Management System standard that includes HACCP principles according to Codex Alimentarius.
It is a trusted, science-based standard developed by international experts. FSSC 22000 is founded on ISO standards and, like ISO 22000, focuses on continual improvement of the Food Safety Management System.
But FSSC 22000 has two main additional benefits over the ISO 22000 standard. The Global Food Safety Initiative ( GFSI ) has recognized the FSSC 22000 system through its annual benchmarking process, providing a variety of opportunities. more business association for FSSC 22000 certified enterprises in domestic and international market. And second, FSSC 22000 is a stronger program than other food safety standards, ensuring confidence in customers in the food industry and globally.
The Transition from ISO 22000 to FSSC 22000 facilitates access to international markets
One of the core values of the FSSC 22000 Project is to be recognized by GFSI. And many brand owners require their suppliers to be GFSI-recognized food safety certification. As a result, more and more Food Businesses worldwide have obtained FSSC 22000 certification and are publicly listed on the FSSC 22000 website.
The Transition from ISO 22000 to FSSC 22000 creates trust for partners and consumers
Another benefit that FSSC 22000 certification offers beyond ISO 22000 Certification is that it has a robust integrity program in place. With this integrity program, the FSSC manages and measures the performance of licensed certification bodies around the world, resulting in reliable and consistent audits and certifications.
How to get FSSC 22000 certified
For Enterprises already certified with ISO 22000, this can be considered a relatively small step towards achieving FSSC 22000 certification, depending on the content and implementation level of the Enterprise's current management system. . With the survey and assessment of the initial situation at the enterprise, it will determine which factors are missing or need to be adjusted.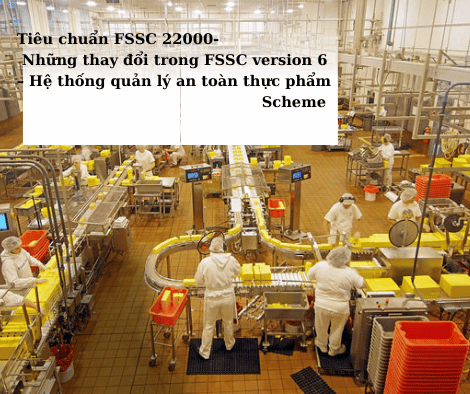 To achieve FSSC 22000 certification, follow these steps to start the transition:
Find out information about the requirements of FSSC 22000. In addition to the general requirements of ISO 22000, you need to select the appropriate ISO specification (ISO/TS 22002-x or PAS 221) that includes the program requirements. prerequisites for your field and additional FSSC 22000 requirements specified in Section 2 of the FSSC 22000 Scheme document
Perform gap analysis compared to applying requirements of FSSC 22000. Analyze missing or inappropriate points to identify, supplement, and adjust your system.
Contact a licensed certification body or DQS CENTER will assist you.
Ask the Certification Body to provide the FSSC 22000 certification audit plan
The Certification Body will inform you of all the details of the implementation of the FSSC 22000 certification audit and subsequent annual surveillance audits for a complete certification cycle of 3 years.
Some frequently asked questions when converting ISO 22000 to FSSC 22000
By emphasizing audit integrity in FSSC 22000, is there any doubt about auditing with only ISO 22000?
No doubt, but FSSC 22000 has a stronger integrity program. It includes the requirements for the Certification Body and the certification process, the approval and acceptance process for the Certification Body, and the performance review process, including the sanction policy. This system supports a higher level of confidence in audits and certifications.
Why switch to FSSC if we already have ISO 22000?
While being certified to ISO 22000 is a great achievement, there are additional benefits to being certified with FSSC. FSSC 22000 covers the entirety of ISO 22000 and is also covered by the Security Initiative. Global Food Safety (GFSI) accreditation.
Many Food Businesses (more than 28,000) use FSSC 22000 and require GFSI-accredited certification from their suppliers. In those cases, ISO 22000 will not suffice. Other benefits are the FSSC 22000 GFSI Program for Certification Bodies and the certification process ensures reliable audits and certifications. FSSC 22000 Additions to ISO 22000, e.g. food fraud, food defense, food safety culture.
If a company is already ISO 22000 certified and wants to achieve FSSC certification, is Stage 1 and Phase 2 audits required? Is it possible to skip the Stage 1 audit since we are keeping the same CB (accredited for both ISO 22000 and FSSC 22000)?
Once an organization has a valid ISO 22000 certificate, the transition to FSSC 22000 does not require Stage 1 and Stage 2 audits. The Certification Body can make the transition in just one audit. .
After We convert the "updated" ISO 22000 certificate to the FSSC 22000 Certificate. It means that the ISO 22000 audits will not be conducted after the FSSC certification.
Liên hệ với chúng tôi để bắt đầu quá trình chứng nhận của bạn:
Hotline: 08 1275 3919
Email: dqscenter@gmail.com 
Công ty TNHH DQS CENTER
Địa chỉ: Số 617, Đường Nguyễn Đình Chiểu, Phường 2, Quận 3, TP HCM
Website : https://tuvanisovietnam.com